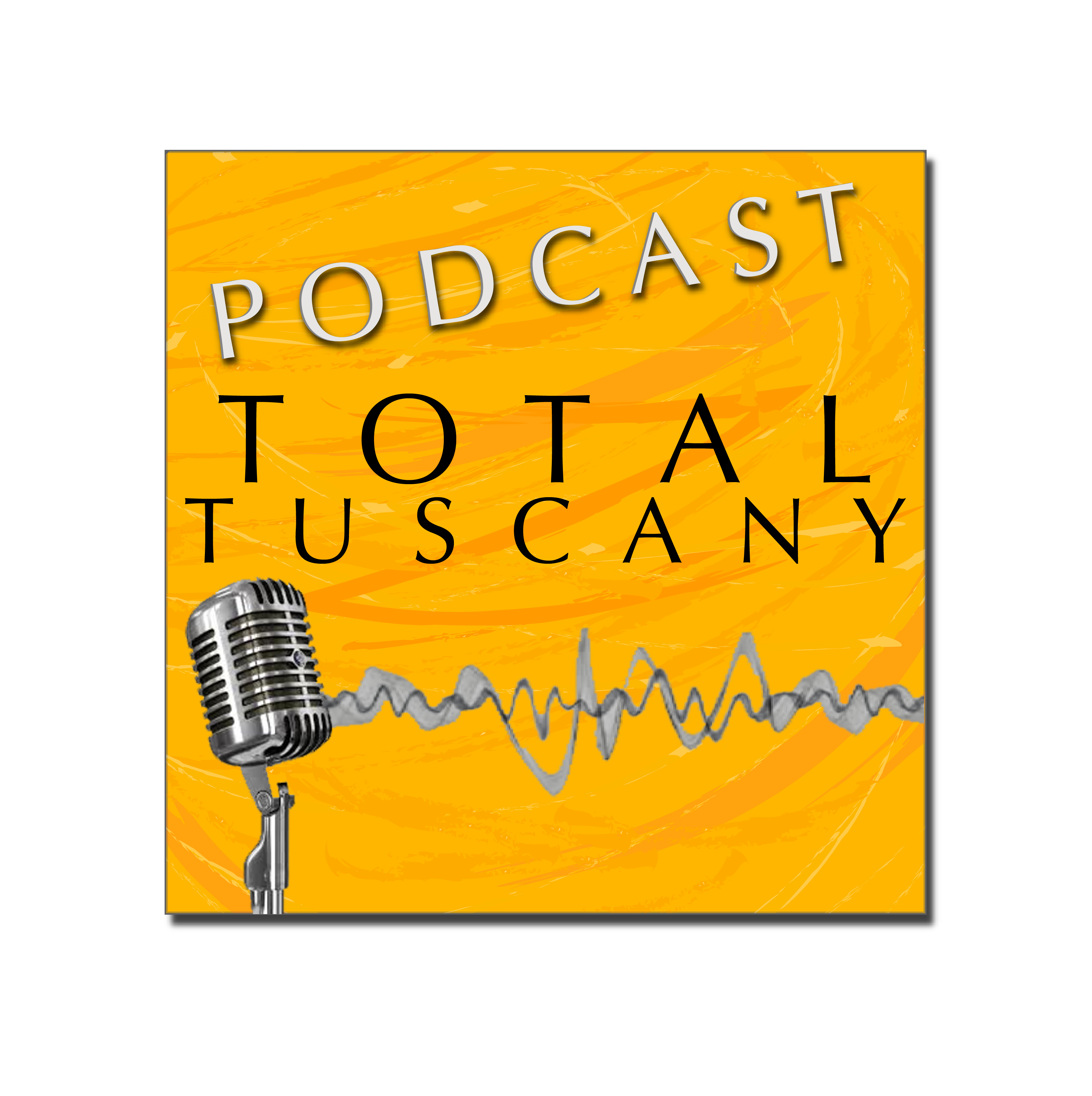 Episode 67: Cool Tours With Anna Madaffari
Jan 12th, 2020 by TotalTuscany
It was a bright sunny morning mid-December in Florence. My wife and I waited outside our hotel in Florence, about 400 yards from the Dumo. We were meeting our friend Anna Madaffari who operates Cool Tours.
Our plan for the morning was simple. We would walk to Caffe Gilli, have a cappuccino and a pastry, catch up with Anna whom we hadn't seen in a year. In the large crowds walking to and from the most famous landmark in Florence, emerged the spunky Italian with a smile a mile wide dressed in her traditional black. She was bundled up more than we were as the temperatures were cooler for her, but mild for us considering we were coming from winter in the Midwest.
"Buongiorno!" Anna lets out, followed by a peck on each cheek; she repeated the greeting for my wife.
"I am parked around the corner, let's get in the van," Anna said.
"But what about our morning plans?" I said.
"Oh, we will stop and get a coffee, but it's too nice of a day not to go for a drive and see something new," she said.
It seems like Anna is always working. If you follow her on social media, you know she is doing tours almost daily. Her silver Mercedes van that seats eight is perfect for a trip to the Tuscany countryside. After our quick hits of caffeine, we were off on a new adventure.
Our first stop, a place we have never visited before, a small hilltop town in Chianti, Barberino Val d'Elsa. For the most part, everything was closed, and the streets empty. I don't want to paint a gloomy picture; it was quite peaceful. We were able to roam at our own pace taking in the historic structures and spectacular views of the countryside from the city wall.
After about an hour's stroll, it was time to climb back in the van. It was nearing lunchtime, and we were getting excited about our next stop - even though we didn't know where we were going.
Winding through the switchbacks of the Chianti hills, the Cool Tour's van ascended a steep incline. Once at the top, there was a gated villa on our left. A small wooden sign hung on the gate that was hard to read unless you were three feet from it. It read, I Balzini. I can try and describe the estate, but I wouldn't do it justice; their website captures it perfectly.
I Balzini is a classic example of a Tuscan working farm that has grown from the former country farmhouse around which vineyards and olive groves were cultivated. The central block of vineyards is located directly in front of the house, which serves as the owners' residence as well, while a second vineyard parcel is just a short distance away. A wood and a small lake complete the property, giving it a harmonious and cozy air, one gathered in upon itself, and from which one looks out over some of Tuscany's most celebrated villages. The long sunsets over the vineyards are perhaps some of the loveliest images to be admired at I Balzini and are the result of the extremely felicitous exposure of the property, which enjoys a special luminosity.
The name "Balzini" comes from the Tuscan word for small terraces, the exact site on which the vineyards were planted.
Anna introduced us to Nicola, who helps manage the estate and the three large but friendly dogs whom Nicola tries desperately to keep from escaping. While Anna made a couple of phone calls, Nicola took the time to give us a tour of the organic farm. The small cellar that houses what we are about to find out are some amazingly great tasting wines. Next, it was off to the tasting room for lunch and food. On the table were red, green, white, and black label wines. Each with its own unique taste that paired perfectly with our appetizers, pasta, and chocolate lava cake for dessert. My wife and I were seduced by the atmosphere, the smells, the tastes and purchased six bottles, two red labels, two white labels, and two black labeled bottles. They arrived at our home in Nebraska about three weeks later.
After about two and a half hours at I Balzini we climbed back into the van to head back to Florence. We made one more quick stop at the Florence American Cemetery and Memorial. This is the final resting place for 4,398 Americans who helped liberate Italy in World War 2. It is one of two American cemeteries in Italy and a must-visit for any American.
We left the cemetery in the late afternoon as the sun was setting into the horizon. Anna maneuvered the streets of Florence and was able to find a parking spot on in the Oltrarno side of the Arno river. We walked to a tiny but upscale wine bar where we sat next to a large window overlooking the Arno. Anna ordered water, my wife and I ordered wine. It was like a dream, and I didn't want the day to end. So I counted down, 3, 2, 1, and started interviewing Anna with my portable recorder. The result, the 67th episode of the Total Tuscany Podcast which you can listen to by hitting the play button at the top of this page.
We talked about our perfect day together, her growing business, and what you can expect when you hire Anna to be your guide a day or even longer.
Anna is simply the best! If you are going to Tuscany, do yourself a favor and hire her. Your experience with this sweet, spunky Italian will most likely turn into the most memorable part of your trip. You will see Tuscany through her experienced eye and know the place better.
Share
|
Download(

Loading

)