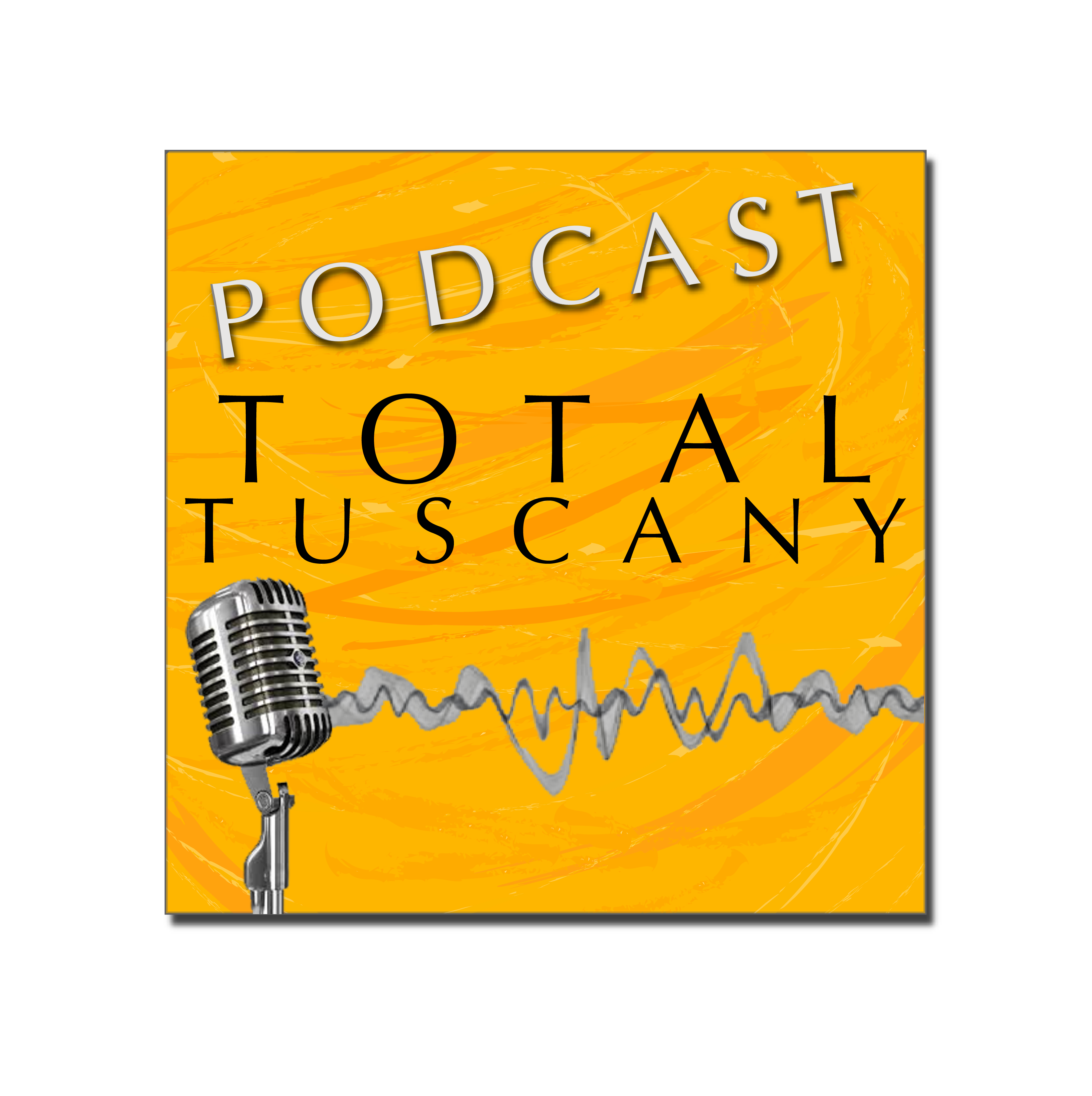 Episode 72: Patiently They Sit and Wait
Mar 29th, 2020 by TotalTuscany
Italy is under lockdown. Many friends and the people you've heard on this podcast are directly affected by the Coronavirus outbreak in Italy.
When we visited Florence just five months ago, we spent time with Anthony Frevelleti and his wife, Becca. We ate a fantastic meal together at Ristorante Accademia. Drank several bottles of amazing wine, and then walked the streets, enjoying all the Christmas lights and decorations. Good times!
Today the Freveletti's are confined to their home outside of Florence. They are homeschooling their daughter, having their groceries delivered, with little to no contact with the outside world and adding to their stress, worrying about their son, who is in Florida. The good news is Anthony can still ship wine all over the world. So he LOVES it when the delivery driver shows up to pick up a shipment for one of his clients. You can support Anthony and Becca by visiting their website and order some of the most fantastic juice Tuscany as to offer.
In the first half of this edition of the Total Tuscany Podcast, we talk to Anthony and Becca about what they are going through.
The second half is a conversation with Anna Madaffari, who owns and operates Cool Tours. We also spent a day with her in the Tuscan countryside when we visited last December. A day to remember that ended with a conversation we featured in episode 67.
Anna is a private driver and relies 100% on tourism. She hasn't worked or had a source of income for over a month. Anna is someone who during the busy time of the year and works 45 to 50 days in-a-row. Even during the slow months, she has three to four hours a week.
Today the cancellations far outnumber the bookings. Anna is worried and for a good reason.
Anthony, Becca, and Anna are open and honest about what they are experiencing right now. Their vulnerability tears at the heartstrings and is a reminder that COVID-19 is having a devastating effect on lives, whether you have the virus or not.
Share
|
Download(

Loading

)